---
Vall Iliev, PhD, PE
Founder President & CEO
Since 1984, Vall has offered experience in developing innovative solutions from cradle to grave, including various global advanced armor projects. His roles at ShotStop® include guiding the overall strategy and vision, driving the Company's engineering, research and product development, as well as managing the manufacturing process. Vall is also the Founder of Vallmar, which provides lead and support product development and engineering consulting for custom product lines and technical programs for Fortune 500 corporate clients and small businesses.
---
Pepa Iliev
Accounts Receivable (AR) And Accounts Payable (AP) Manager
Pepa brings ShotStop® and its customers a range of skills from operations to project management and customer relations. She has three years' experience as manager of an electrical contracting business and has directed operations at Vallmar since 1995. Pepa is known for her excellent customer service, skilled project support, and a deep knowledge of the product development process.
---
Jason Henkel, MBA
Director of Sales & Marketing
Jason provides extensive strategic and business development management and support to ShotStop®, including development and ongoing support of the company's dealer channel, private label division, international sales and general marketing coordination.
---
Michael Monds
Lead Engineer
Mike brings many years of engineering experience to ShotStop. Mike attended Columbus Technical Institute and the Ohio State University. His experience includes general manufacturing and plastic injection and blow molds. Mike is a Certified SolidWorks Professional and has worked closely with Vallmar Engineering to develop the ShotStop product line.
---
Tanya Henkel, MBA
Business and Security Manager
Tanya provides business processes and security support to ShotStop®, including creating and maintaining security processes and procedures, onboarding dealers and independent reps, inventory tracking and control, and invoicing. Tanya spent 14 years prior to ShotStop® at American Greetings Corporation holding various positions within Finance and Marketing teams, including Contract Analysis, Financial Planning and Pricing.
---
Regina Larkin
Director of Business Development
Regina leads growth strategy and capital strategy at ShotStop. She has nearly 10 years of experience developing organic and inorganic growth strategies for industrial companies. Prior to ShotStop, she was at The Boston Consulting Group working with Fortune 100 clients to develop and execute corporate strategy plans. She began her career in investment banking at Barclays Capital in New York City. She graduated from Spelman College magna cum laude with a degree in Economics and as a member of the Phi Beta Kappa Society. She earned her Master of Business Administration from the University of Chicago Booth School of Business.
---
Rich Bewley
Business Development
Rich provides extensive strategic business development support to ShotStop, including developing ShotStop's dealer network, and relationships with agencies. Rich has spent 9 years helping clients understand their customers, and translate that data into a sales system focused on serving clients. In this capacity, Rich is focused on best identifying the needs of LE, and Swat agencies, and aligning ShotStop's resources to become the most preferred rifle plate manufacturer in the industry.
---
Skip Gavorski
Business Development
Skip provides an extensive background of networking, business development and management. His specialty is creating customized solutions to enable opportunities and partnerships in the business with focus on new and existing dealers, investors, and clients in the US and Canada. He has been with two Fortune 500 companies in many roles from sales to sales management. He is a serial entrepreneur who brings the TEAM mindset that creates a "partnership" mentality to build long lasting business relationships.
---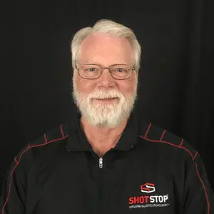 J. Thaddeus Kee, CPA (Retired)

Controller
Thad is the controller of ShotStop, LLC. Thad is a certified public accountant and former president of Kee, Huchok & Co., Inc, CPAs. He graduated from the University of Akron in 1973 and began work at Ernst & Ernst (predecessor of Ernst & Young). He received his CPA certificate in 1975. In 1983, Thad founded Kee & Associates, Inc., the predecessor of Kee, Huchok & Co., Inc. Throughout his career he has been helping privately owned businesses providing them with the traditional CPA services of tax, accounting, and financial consulting, as well as cost analysis, accounting procedures, systems, and controls.
He is a registered investment advisor and a member of the Ohio Society of Certified Public Accountants and the American Institute of Certified Public Accountants.
---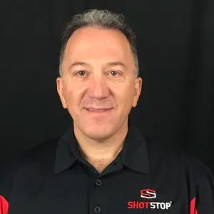 John D. Gugliotta, P.E., Esq.
Registered Patent Attorney
John Gugliotta specializes in Intellectual Property Application and Prosecution, with experience in Patent, Copyright and Trademark protection services and IP counseling including monitoring and guiding of research at the idea stage to determine avenues of patentability, marketability, licensability, and enforceability; referral of inventions to joint venturers, OEM production facilities and independent contractors for production and sale.
John is also a Professional Engineer which allows him to better assist clients in the overall protection of technology based Intellectual Property.
---
Brian Willse
Creative Director
Brian is responsible for the ShotStop visual brand direction and leadership. He guides all visual touchpoints including the logo identity, website and sales collateral materials to marketing communication initiatives support. Brian brings more that 25 years experience in creative brand design and conceptual thinking to the team.
---
Martin Iliev
Operations Manager
Martin is responsible n various daily operations at ShotStop, including the development of products, testing of materials, final production of product, managing and shipping of inventory, material security, as well as aiding in many core business decisions.
---
• West Point Graduate, Army Colonel – 30 years President & CEO, Climb2Glory
• CEO, American Plasma Energy Group COO, Oil Service VP Energy Marketing, CONSOL Energy
• Brigade Commander – US Army
• Director Strategic Communications – Afghanistan
• BS, West Point
• MA, National Security and Strategic Studies
• MS, Indiana University
---
• West Point Graduate, Army Officer 22 years
• SVP & COO, Climb2Glory
• SVP & COO, American Plasma Energy Group Director, CNX Marine Terminals, Inc
• Commandant, Philadelphia Military Academy Operations Manager
• Princeton University Leadership Command Leadership Positions
• US Army Professor, Geography, United States Military Academy
• BS, West Point
• MA, University of Minnesota
---
• West Point Graduate, Army Officer 22 years
• SVP & CMO, Climb2Glory
• SVP & CMO, American Plasma Energy Group Senior Regulatory Analyst
• Encana Oil & Gas Community Relations Manager, Encana Oil & Gas Senior Project Manager, Encana Oil & Gas Senior Executive Operations Staff
• US Army Professor, English, United States Military Academy
• BS, West Point
• MA, Texas A&M
---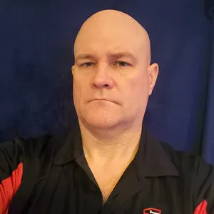 • 20-Year US Army Special Forces veteran
• National Special Operations Forces (SOF) and Intelligence Community expert
• Multi-tour combat veteran
• Owner, OpVault LLC and ShieldMeGuard.com
• VP Business Development, Performance Systems
• Project Management Professional (PMP)
• BA, Brigham Young University
---
Liz has nearly two decades of experience from working on health, defense and economic development policy in Congress and as an attorney and lobbyist. She started G2G in 2007 and manages government relationships and operations in our Washington, D.C. office with regular travel to our Cleveland office and satellite offices in Columbus, Ann Arbor, Pittsburgh and Boston. G2G has raised $187 million in non-dilutive government funding since 2007. Liz loves government affairs and brings enthusiasm, connections and significant legal, policy and grassroots know-how to all clients.
---
Jeff Cacioppo
Business Development
Jeff Cacioppo is President & CEO of RAM USA. RAM USA is a Roof, Paving and Building Enclosure Consulting and Engineering Service Company. RAM USA also has developed cutting edge construction technology that utilized infrared technology. RAM USA has developed three patents on their technologies.
Jeff has over 35 years' experience in Construction and Construction technology. Jeff has held a General Manager position in construction materials and contracting companies in his past.
---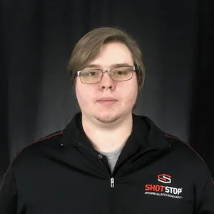 Ken Illingsworth
Warehouse Specialist
Ken is responsible for running and optimizing warehouse operations such as packing and shipping product, checking stocks, inspecting goods, and finding solutions for various warehouse issues, maintaining inventories, and analyzing feedback from customers.